OUR FRIENDS
Listed below are good people doing good things in our area. Additions to this list are always welcome. Please email web@dellslegion.com if you are interested in an addition to the Friends of The American Legion page.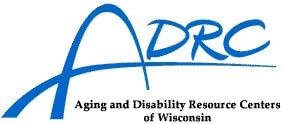 Aging and Disability Resource Centers (ADRCs) are the first place to go to get accurate, unbiased information on all aspects of life related to aging or living with a disability. ADRCs are friendly, welcoming places where anyone — individuals, concerned families or friends, or professionals working with issues related to aging or disabilities — can go for information specifically tailored to their situation.

Our mission is to be the most reliable, timely and complete resource on the internet for brain injury and spinal cord injury survivors. Our hope is that the site will be relied upon as a trustworthy resource for the community and for those who are searching for information. If you feel you have a case, we would love to lend you a hand.