AUXILIARY
Auxiliary News and Important Information
Auxiliary meetings are held the first Saturday of each month. Click here for our full event calendar including all upcoming events and meetings.

Elected Officers:
President: Laura Thompson 608-448-8474

Secretary: Betsy Grant 608-844-9649

Treasurer: Susan Schultz

Sgt at Arms: Cindy Thompson

 
 
A

merican Legion Auxiliary, Department of Wisconsin Poppy Program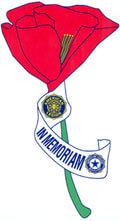 The American Legion Auxiliary's memorial flower the poppy, symbolizes the honoring of the dead and assisting the living victims of war. Help honor veterans for their service and sacrifice by supporting the Poppy Program.